Regular price
$240.00 CAD
Regular price
Sale price
$240.00 CAD
Unit price
per
Sale
Sold out
View full details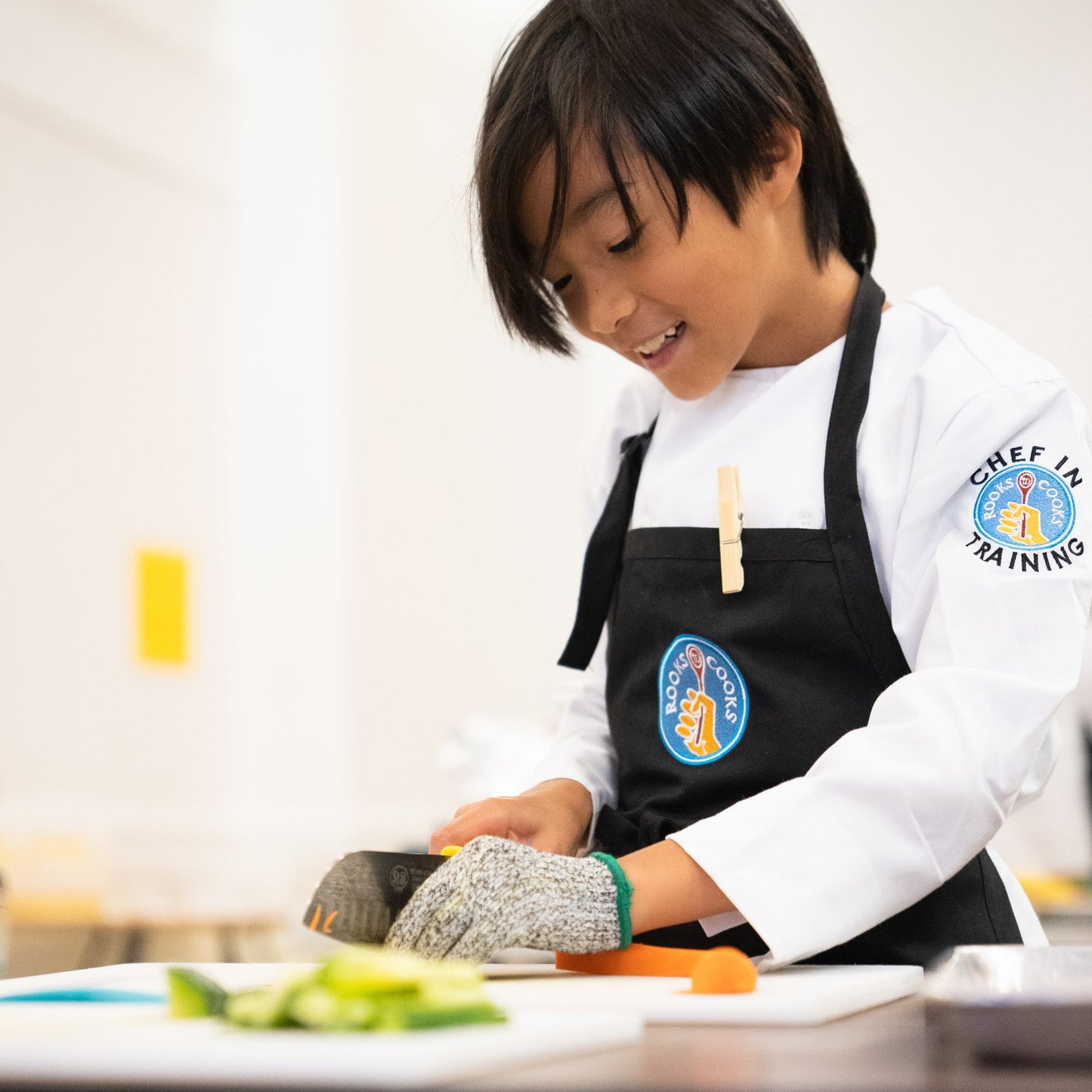 Get Cooking with Rooks to Cooks!
Class Times: Sundays, 1-3pm
Ages: 4-6 years old
Session #2:

Week 1:
Stuffed Medjool Dates with Seed Butter & Chocolate Drizzle 
Week 2:
Vegetarian Glass Noodle Salad
Week 3:
Fruit and Yogurt Parfait with Homemade Muesli 
Week 4:
Fresh Rolls with Ginger Garlic Dipping Sauce
Learn how to make an assortment of sweet and savoury meals and snacks from scratch. Our trained chef will guide participants through easy-to-follow instructions to achieve delicious results. Participants will learn fundamental cooking techniques and proper knife skills as they prepare a new sweet and savoury item each week! 
This course was developed to help youth of all ages build their independence and self-sufficiency, while teaching them to view food as fuel and how to take control of their personal nutrition. 
All the recipes featured are exceptionally balanced nutritionally and meant to inspire a lifelong appreciation and prioritization of one's health. Following their participation, not only will they have gained practical cooking skills, they will also leave with a new mindset, passion for their personal nutrition and the skills to cook for themselves and their families.
This course is perfect for budding chefs of all ages and skill levels looking to add to their recipe repertoire. 
Specific Teaching Goals: 
Learn foundational culinary skills and theory 

Exposure to a wide variety of tools and equipment.

Learn specific skills, such as slicing, dicing, chopping and mincing, through daily demonstrations, hands-on practice and corrective guidance from our chef instructors.

Learn about Nutritional significance of each dish.